We live in time when most of humanity has accumulated enough intellectual capital in order to realize that greed and boundaries between people are absolutely useless for its further development. Charitable initiatives are currently in place to help a large number of people in need to achieve the minimum conditions for their survival and to contribute to their cultural, intellectual and technological development. Unfortunately, much more work is needed. It is extremely unfair for some to live in luxury, while others have no roof over their heads, drink dirty water, and eat scantily. We have been keeping our eyes closed for these people long enough and we continue to ignore their problems. The time has come when we must resolutely begin to think and act on all these issues. This means to self-educate ourselves, because such a way of thinking cannot come from the past, it is a product of the present. In such manner we should also educate our children.
Often our personal problems turn out to be very small when compared to the problems of people in need. How many material benefits do we need for living happily? And what makes us happier – material or spiritual?
Part of humanity has long entered a phase in which it is saturated with food and goods. The problem is that they are not spread evenly. Every day, food, clothing, and raw materials are thrown out while there are people who are deprived of them. It is therefore extremely important that they are used in an optimal way letting some of the resources for their creation to be saved. It is important for self-education to include the creation of new principles and methods for solving these problems because it is obvious that the momentary satisfaction of partial needs does not result in their full satisfaction. Let us note here that it is not a question of making some people to live on the backs of others but to help those in need so that they will be able to support themselves in the future and raise their living standards. For example, feeding a needy homeless person will save him for the day, but in no case will change his way of living.
To rely solely on the external assistance of the state and its institutions is not always the right solution because such organs have no opportunity or means to respond to any locally-occurring problem to which we are the closest ones – we, the self-thinking, educated and humane people. People who do not think in terms of here and now only for themselves but for the future generations who will live in several places in space – another side of the absurd situation in which we will soon be. Would we have been valiant then if there are still in the world starving and warring people?
One of the global problems that already have come to mankind in the coming decades is the change of the climate which endangers many by natural anomalies and upheavals. As a consequence, a large number of people see themselves compelled to look for new homes. It is becoming increasingly clear how important it is to take action in this direction. Exploitation of natural resources is different aspect of the same topic. It seems that people are working towards solving these problems, but their full elimination is still far away. It is therefore necessary new forces to be included in the struggle for preserving the natural world. We can be these new powers that will radiate a new way of thinking about these problems, and with small personal examples, to trigger a wave of greater self-awareness and action.
Self-education is required, active follow-up and implementation of the ideas set out in the Environmental Manifesto which purpose is to show how we can optimize the use of energy and resources through small steps in our personal lives in order to save them and redirect them to people in need or to urge ourselves to work in this direction. This is your task. Change can come from inside to outside, if the opposite happen we should be happy but experience is showing that this is highly unlikely to happen. Even the responsibilities of the institutions depend on the conscience of individuals working in them. Making good is always good for someone. Caring for life, health, knowledge, and nature will always free up time and resources that can be harnessed more efficiently. It is time for a new wave of young people for whom the life in peace is the basis for development, and ecology – a mandatory basis for progress. It is time to rethink the rapidly changing world. It is time to break some of the previous stereotypes. Be creative and proactive in thinking and acting on these issues!
Here is a possible start to the necessary change.
At HOME:
OPTIMIZATION:
– Thermo-insulation of the rooms (seal windows and doors during the winter months)
– Switch off electrical appliances with standby mode
– Optimize the work of the washing machine, dishwasher and other household appliances, i.e. use them only in their full capacity
– Decrease the degrees of your heating system. Do not place thermostats on heating appliances near windows. Do physical exercises, they will warm you up. Putting on another garment is also an option.
– Use fluorescent bulbs
– Turn off the lights in the rooms that are not in use
– Keep your heating appliances clean, thus increasing their working capacity
– Use containers for separate waste collection
– Use vinegar and soda bicarbonate for cleaning instead of different types of chemical cleaners
– Forget coffee capsules – too much material is spent on their production and their use might harm your health
– Avoid automatic car washes because they are inefficient and uneconomical
– Heat at home with alternative energy sources (mostly RES)
IN THE BATHROOM:
– When brushing your teeth, stop running water (so y
ou will save about 14 liter
s of water per year)
– Do not give your clothes to dry cleaning before you are fully convinced of the need for this (use extremely environmentally friendly preparations)
– Whenever the weather is warm, stretch your clothes out instead of using dryer or the drying regime of your washing machine
– If possible, use rainwater for washing (balconies, staircases, etc.)
– Use electric shavers
IN THE GARAGE, BASEMENT, ATTIC:
– Almost everybody has boxes of used paints, old paints, chemical preparations, solvents, anti freezes, mercury thermometers, resins, tar, machine oils; Old TVs, washing machines, stoves, refrigerators, and so on. To get rid of them, use the services of specialized companies to collect, dispose and store hazardous waste (check this question on the internet)
– If you have old electrical appliances in these places, you can ask your acquaintances whether they need them and give them away
ADDITIONAL:
– Drink tap water if possible instead of buying bottled mineral water
– Grow some plants at home
– Instead of a room freshener, just open the windows and ventilate the room
– If you have the opportunity, grow your own vegetables and fruits
– Avoid ordering food at home. Prepare meals yourself and bring them to your office in reusable boxes
– Coffee and tea bags can be used to fertilize your pots or patios – do not throw them away
– Bring a thermos cup in order to stop using the plastic cups from coffee machines. Or even better – just carry a thermos with already prepared coffee or tea
– Eat mainly chicken meat – birds are the animals that emit the least amount of methane in the air. If possible, eat smaller amounts of meat. If you do not want to eat meat, don't do it just because on specific feast people are supposed to eat such
– Donate the clothes you no longer wear
– Buy books from used bookstores
– Shop in second-hand shops
– Use wind-up devices (such as flashlights, radio, etc.) that do not need batteries
– Use the water from the laundry to clean the balcony, staircases, etc.
– Make notes from the cash receipts. Keep track of your electricity, water and heating bills on a monthly basis – it will help you to have a clear idea of your costs and optimize them
– Use the smallest possible number of plastic products
– Remove the caps of the plastic bottles and transfer them to the points where they are collected – their plastic is of the highest quality and is the easiest to recycle
– Support organizations that are engaged in global issues, including the pollution of the planet (below is a list of such)
IN THE STORE:
– Use a cloth shopping bag instead of plastic bags – it will last much longer. But you can also use your plastic bags repeatedly until they are only suitable for garbage disposal bags
– Shop wholesale (once a week, monthly) – it saves your time and money. If you do not always have the opportunity, walk to the neighborhood shop
– Do not buy "2-for-1" promotions if you do not need the second product or find someo
ne who is needing it
– Buy products from recycled materials
– Buy energy-efficient electrical appliances
– Eat fruits instead of buying factory-produced juices. If you drink juice – make it yourself. This will reduce packaging production and consumption of preservatives
– If you can fix something – fix it, do not buy new one
– Buy second hand equipment
– Use larger plastic bottles of some items like garbage bags. It is indeed not always necessary to use garbage bags for this purpose
IN THE OFFICE:
– Make notes on used paper
– Write with pencil and use a rubber
– Always use the backs of the already printed pages for working variants of subsequent projects
– Collect the waste paper and transfer it for recycling
– Instead of using plastic cutlery, use traditional utensils
– Fertilize plants in the office with the used coffee and tea bags
– Bring yourself lunch or prepare on place if conditions permit it
– Reconsider making and accepting business cards is still absolutely necessary for official meetings and exchanges of contacts (it is totally normal to save the new contacts on your smart phone, for example)
NOT LEAST, FOLLOWING ALL THESE RULES WOULD SAVED YOU OVER 13% OF YOUR MONTHLY EXPENDITURE!
OUTSIDE:
– Plant and care for as many plants as possible
– Ride a bicycle
– If you can, buy an electric car
– Stop eating "fast food"
– Take advantage of and initiate shared trips. If you are traveling with others on the same route, offer to get together in one car instead of everyone traveling with theirs. You can use a train or a bus too
– Do not use automatic car washes – they are ineffective and uneconomical
– Dispose waste only at designated locations
– Eat seasonal fruits and vegetables. Buy mostly locally produced goods
– Help in humanitarian causes as volunteers
– Beautify and renovate your living spaces, take care of the green areas around them
– Re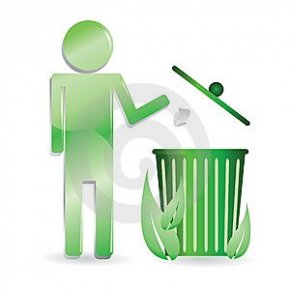 port and fix any irregularities you notice in your daily life! Confront people who pollute or misbehave
This manifesto is just part of the self re-education that we need to self-enact in order to speed up the processes of improving the living conditions of all mankind. The Ecological Manifesto is showing you a number of activities you can make or skip doing if you want to help in protecting the nature. The modern man has to perform most of these activities even as unconscious habits for which it is time to become conscious.
Pay attention to your family, friends and colleagues – reorganize your home, the meeting and sports venues, at work and outdoors with a view to rational use of natural resources. Ask your loved ones if they see that they live in a way that is harmful to nature, others and themselves. The change will start with us!
Thank you.
 This manifesto was written for the most part in the months I spent in Vietnam. But the desire for his writing had already begun before. The first ideas about it were born in the home where I live. However, I had to think about the same issues in my life also when I was staying in a dormitory in France, when I was walking along the corridors of the European Parliament in Strasbourg, shopping in modernized shops with recycling machines in Amsterdam. But the time in Vietnam, the people I met there and the differences in cultures helped me somehow to clear my mind and to think about how to formulate the Manifesto. At first, it had to represent only the rules of everyday activities in favor of nature, but later it turned out that it included far more humane goals, which, I believe, would help us to grow as people, on the one hand, and deal with most of the problems before us on the other.
Writing of the Ecological Manifesto included in its preparation large number of people who contributed with their knowledge, experience, expertise and commitment to the green lifestyle. The daily rules in the Manifesto are designed to work globally – from your home or workplace, through your city and country, to other continents. But they also contribute to the improvement of our lives on a personal level, focusing on the opportunities for doing good, provoking us to think and make decisions based on conscious choices.
List of organizations working for the benefit of humanity:
Climate Action Org- www.climateactionprogramme.org
Earth Hour – www.earthhour.org
Gapminder – http://www.gapminder.org/
Global Citizen – https://www.globalcitizen.org/en/
Go Eco – https://www.goeco.org/
Human Rights Watch – https://www.hrw.org/
National Wildlife – www.nwf.org
Nature Conservancy – www.nature.org
Our World in Data – https://ourworldindata.org/
Rainforest Alliance – www.rainforest-alliance.org
Rainforest Connection – www.rfcx.org
TED Talks – www.ted.com
The Elders – http://www.theelders.org/
UNICEF – https://www.unicef.org/
World Wildlife Fund – wwf.to/1koXWzU
Vihren Mitev – https://twitter.com/VihrenMitev; #mitevfuture (FB + Twitter)
Author: Vihren Mitev